High School Sports
Welcome to the KSOK Good Guy Sports streaming page.
Click on the link below to hear the sports broadcasts.


Would you like to get the sports scores by text? Click the Graham Electric – KSOK ON THE WAY link below and sign up. It's *free and easy! Choose sports scores, weather, cancellations, and many other options.
*Wireless provider message and data rates may apply.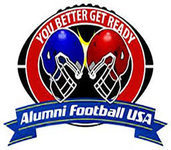 AC/WINFIELD ALUMNI FOOTBALL GAME
Click Here to be directed to the Alumni Football Game!